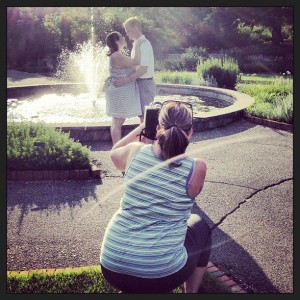 Dates announced for my next Photography Course!
These classes are designed for the enthusiast who would like to learn more about photography and how to use their camera. We will cover basics of lighting, composition, posing, creating a great image, and much more! (whether you have a DSLR, point-and-shoot, or just an iPhone, this class will help you improve your skills!)
Each class will be one to two hours long for four Thursday evenings at 6:30 starting on August4th. 
Teens and Adults of all ages welcome. There will be some "homework" and constructive critique.
"Amy Zellmer is a fun and knowledgeable photography instructor. The 6 week class helps you to zone in on one aspect of photography, and practice the concept all week long.  She provides useful knowledge that a person can incorporate into their picture taking immediately to improve thier pictures.  Her insightful knowledge, and easy going personality, provide an evening of learning and fun!"
~ Connie Priesz, Educator, Outdoor Enthusiast, and Registered Therapy Dog Owner
Classes are $40 each, or all four for only $125 (or two payments of $70)
Fees are non-refundable. I will also have a "make-up" class on week 5 in case of any schedule conflicts.
"I have been excited about photography my whole life, but I never realized how simple and fun a photography class could be. Amy customizes her classes for YOU!  I have learned so much about my camera, the light and composition of photographs, and much much more. Take the class! You will not be disappointed. And she is amazing at answering all of your questions, no matter how simple or complex they may be. You will learn so much! Its an individualized approach to learning about your camera and your own photography goals. I have improved my skills and knowledge in the few weeks of class! Thank you Amy for sharing your wisdom, and photography professionalism with me."
~ Bonnie Moren, Eden Prairie
Week One 8/4: Understanding Your Camera
Week Two 8/11: Basics Elements of Creating a Great Image
Week Three 8/18: Understanding and Finding Light (indoor and outdoor)
Week Four 8/25: Photographing Children and Pets
Week Five 9/1: Make-up Week
Please make your payment with the drop-down menu options below. If purchasing a single class, please note which class you will be attending.