Name: Amy Zellmer, Cr. Photog.
Location: Saint Paul, Minnesota | Twin Cities | Minneapolis | St. Paul
Birthday: March 16 (I'm a pisces so look out!)


Interests: Obviously I enjoy photography and traveling! In addition, I also enjoy spending time biking, kayaking, hiking, reading, volleyball, and spending time with friends! I am also a TBI survivor and frequent contributor to the Huffington Post with related articles!
Favorite Things: Starbucks, Miss Me jeans, pink glitter, DSW, TJ Maxx, chocolate, red wine, flamingos, tattoos, and anything with carbs!
I am a mommy to a rescue Yorkie I named Pixxie. She is my partner in crime and travels across the US with me!!
Expertise: Wedding | Portrait | Boudoir (I loves me a sexy lady, pregnant lady, or newborn baby!!) I specialize in dramatic lighting combined with B&W imagery to create a stunning piece you will cherish for a lifetime! I'm not into anything cheesy, so if that's what you're looking for I may not be the right photographer for you!
I have been a professional photographer since 1997, and opened my first storefront studio in 2004 and currently reside in the historic Schmidt Artist Lofts in Saint Paul.  I have over 15 years experience doing what I do, and I love every minute of it.  I started my love of photography when I was 5, and in 1997 decided to give wedding photography a true chance. I fell in love and haven't looked back!
I strive to create relationships with my clients, I want to be your friend! I want to watch your family blossom and grown, I want to watch your children grow up and document all the milestones you pass. Life is far too short to not create photos that you will cherish for a lifetime!
My studio is LGBT friendly, I have a lesbian sister who has been in a committed relationship with her partner for the past 20 years and was legally married on Aug. 2, 2014! I am a proud supporter of equal rights, and proud to be a Minnesotan, as we became the 12th state to legalize gay marriage!! Read more of mine and my sister's story:  http://www.amyzellmer.net/love-on-trail-part-one-my-personal-story/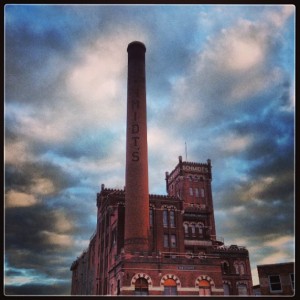 Located in the historic Schmidt Artist Lofts in Saint Paul, MN